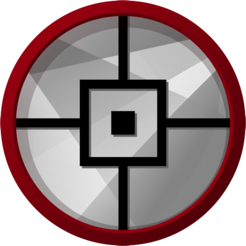 CorelCAD
4+
DWG 2D drafting and 3D design
Free
Offers In-App Purchases
Description
Start your trial to achieve professional results with superior 2D drafting functionality, 3D modeling tools, and extensive file format support. Continue to enhance your visual communication expertise at an affordable subscription rate.

ROBUST SET OF DESIGN TOOLS
Conceptualize, plan, draft, layout, and edit with the assistance of the leading computer aided design software. With an expansive feature set, your 2D drawings will come together expertly.

TRANSFORM FROM 2D TO 3D
Easily transform 2D designs into three-dimensional graphics in just a few clicks. Feel confident you will achieve amazing results, deliver to specifications and to project parameters, every time.

FILE COMPATIBILITY AND 3D PRINTING
CorelCAD supports leading formats, including .PDF, .SVG, .EPS, .DWF, .STL, .SAT, .SHP, and .DWS. Elevate your work with a strong tool for text, graphics, and tactile outputs. 3D printing is also simple with .STL support for 3D printers or output connection.

SEAMLESS EXPERIENCE
With the latest AutoCAD, full native, .DWG file format support, designers can collaborate seamlessly. CAD software aligns with any working environment, with collaboration features, innovative customization and automation support options, to ensure worry-free collaboration with business partners.

- - -

SUBSCRIPTION OPTIONS
With subscription, CorelCAD software is always up-to-date and will always be supported and updated for the latest platforms, devices and technologies. You can use the software, save and output your work as long as your subscription is active.

Choose between a monthly subscription and an annual subscription option that offers additional cost savings.

Subscriptions are charged to your credit card through your iTunes account. Subscription plans are automatically renewed unless auto-renew is turned off at least 24-hours before the end of the current period. Manage your subscriptions in your Account Settings after purchase.

In the free demo mode, CorelCAD can be evaluated with all drawing and editing tools enabled. Please note that any output functionality is disabled when running CorelCAD in demo mode. You cannot save or export, nor print from CorelCAD in demo mode.

Terms of Service: https://www.corel.com/tos
Corel Privacy Policy: https://www.corel.com/privacy

Important note: CorelCAD provides advanced .DWG functionality including XREFs and other externally linked content. When installed from Apple Mac App Store, there are certain limitations with regards to externally referenced components, due to the mandatory "Sandboxing" in software provided on Apple Mac App Store. For further information, please go to http://corl.co/CADMacAppNote.

ENHANCED! HATCH TOOL OPTIONS | Reshape non-associative hatches using grip points and Hatch Background Color with LineColor and BackGroundColor.
NEW! LASSO SELECTION | Select objects with specified entities within a closed freehand line and extend entities beyond the contour.
NEW! PREDEFINED LAYER GROUP FILTERS | You can now find the Reference filter, Viewport Overrides as well as Reference Overrides.
NEW! SAVE CURRENT WORKSPACE | Saves the current workspace configuration as a new workspace.
NEW! DIMENSION LINE EXTENSION | Dimension properties now include the Dimension line extension option.
NEW! RELOAD REFERENCES OPTION | Displays a balloon to indicate that an external reference drawing has changed and needs reloading.
ENHANCED! CONSTRAINT FEATURES | SetConstraintNameFormat specifies how to display the information in the dimensional constraints.
ENHANCED! 3D MODELING TOOLS | Make 3D modifications with OffsetEdges and ConvertEdges commands and rotate along sweep path.
NEW! LAYERS IN PDF FILES | This lets you create layers in the PDF file reflecting the drawing layers.
ENHANCED! CUSTOM BLOCKS | Enjoy new Custom Block enhancements like Save Block as DWG, Test mode, and Alignment.
ENHANCED TOOLS | 'Field', 'Rotate', 'Copy' and 'Offset' tools have all been updated for efficiency.

A decent cad program
CorelCad is a decent program it's as intuitive as most cad programs, not very unless you have experience with cad programs, but is usable for the newby. The manual isn't the best, it tells you what features are with out explaining them, but if you have some patience then it'll get you through. Having said that I have upgraded to 2018 and am happy with the new features. I upgraded through the Corel web site rather than the App Store and have retained my perpetual license, the subscription is an option as the developer states in his response to my original review.
Developer Response
,
Thanks for your rating.
Please note that CorelCAD is also available as perpetual license on www.coreldraw.com/corelcad and through software resellers. CorelCAD subscription is available exclusively on Mac App Store for those who prefer a subscription license option.
Quick port?
I like that its available in the app store but glad I checked it out first - this app does not support retina displays - all the fonts/artwork etc. are blurry which makes it a quick delete for me.

Seems rather counter to the notion of a CAD system - I can see an accounting package not bothering but really for a CAD program? And in 2019?
Pay for cut?
You ask me as a "new user" to be part of your research program to see how customers use the app. Then you wanna charge me to delete something? There's too many free options out there to use that don't charge for Cut. So your app got tossed to the trash.
Information
Seller

Corel Corporation.

Size

230.9 MB

Category

Compatibility

OS X 10.6.8 or later

Languages

Age Rating

4+

Copyright

© 2020 Corel Corporation. All rights reserved.

Price

Free

In-App Purchases

Annual subscription

$299.99

Monthly subscription

$34.99
Supports
Family Sharing

With Family Sharing set up, up to six family members can use this app.