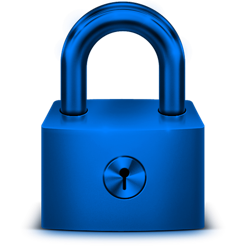 Description
*** As seen on Lifehacker ***

Lock and unlock your screen when an associated bluetooth device, like your phone, when it goes out and back into range.

Secure your mac with two-factor authentication. Two-factor authentication requires the use of two authentication factors. The two factors are something the user knows and something the user has. For example a bluetooth device or finger print and a password.

Features:
- Screen can turn black or display a selected image when locked and optional password text box appears when key pressed or mouse clicked.
- Use a global hot key to lock the screen.
- Can prevent sleep or shutdown to leave applications running while the system is protected.
- Use with a password for Two-Factor authentication. This feature is off by default.

Notes:
- Please pair your device before purchase. If your device cannot be paired then this app may not work.
- Increase the delay seconds before activate to decrease the chance of accidental lock. If you are having difficulty pairing an iPhone please try enabling personal hotspot.
Ratings and Reviews
Problems with El Capitan..
Had minor issues before El Capitan but still worked OK. Now it doesn't work well with El Capitan. It locked my screen while I was typing and my cell on the desk next to my laptop. Was not able to unlock even with the built in password. I would type my password in the password field, but nothing was being detected by my MacBook. The OS did not crash. After many attempts I was able to switch users in the Mac OS and disable the Bluetooth Unlock App.

I tried contacting Support by clicking on the provided link in this page but the web site is not reachable… No way of contacting support.
Not with the money. Stick to the built in screen lock of Mac OS and make it a routine of locking your laptop screen if you are leaving your desk…

MHO...
LooksLikeALeprachaunToMe
,
Not impressed
Firstly, this doesn't plug into existing OS screen-locking/authentication functionality, but instead has its own in-built password/pin, screensaver, etc. settings. This isn't explicitly stated in the description (though looking at the screen shots I guess it's apparent), which I think is a bit misleading.

Probably also may be frustrating depending on the bluetooth-enabled device you're intending to pair — I tried it with a Moto 360, and I guess in normal operation whatever bluetooth beacon signal my watch emits was too infrequent for this app to unlock in a reasonable time after sitting down in front of the screen; got to the point where I was concerned I'd have to do a hard reboot before it finally unlocked.

The price is also a bit steep considering the complementary "bluetooth lock" functionality, which I would have expected to be in the same app, is sold separately. If this app had functioned flawlessly, and was properly integrated with the system authentication, I would overlook the nickle-and-diming nonsense of splitting obviously complementary functionality into two apps. But it didn't, so to me it's a bit of a ripoff, and pretty much useless for my purposes. I've requested a refund on my own purchase and would strongly encourage others to avoid.
This app doesn't work.
This app doesn't work with multiple screen.

All it does is putting a black overlay on 1 screen (the other is still visible). I regret my purchase.
Information
Seller

Chris Vallis

Size

1.3 MB

Category

Compatibility

OS X 10.7 or later, 64-bit processor

Age Rating

Rated 4+

Copyright

© Meruko

Price

$5.49
Supports
Family Sharing

Up to six family members will be able to use this app with Family Sharing enabled.