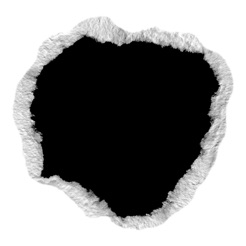 Beschreibung
Imagine the press of a button would tilt the world, turning walls into floors, slides into platforms, and stacks of rocks into dangerous hazards.

And Yet It Moves is an award-winning physics-based platform game in which you rotate the game world at will to solve challenging puzzles. Navigate through a paper collage world created with colorful pieces of cardboard and set to distinctive music. With three different environments and multiple game modes, And Yet It Moves is a platformer that will provide you with endless challenges.

KEY FEATURES

ADVANCED PLATFORMING
Jump, run, and rotate the world at your will.

A LIVING WORLD
Meet creatures such as bats, bees and monkeys. Discover how they react to ever-changing gravity, and master all challenges.

VARIETY OF ENVIRONMENTS
17 levels set in 3 different environments bring to life a paper collage world created from colorful shreds of cardboard.

SPEED RUN MODE
You can compete against the clock or previously recorded Ghost Runs on each level, with marathon runs throughout the entire environment.

ACHIEVEMENTS & ONLINE HIGH SCORES
Unlock achievements. Go for the high score by challenging your friends or complete strangers and polish your skills of rotation.

SUPPORT

If you have trouble running the game, please contact us via email (support(at)brokenrul.es), twitter (@brokenrul.es) or join our forum.

PRESS MENTIONS

"And Yet It Moves manages to be both an amazingly fun experience and one of the most important games of this generation"
–David Stone, GameCritics.com

"I can do nothing but recommend And Yet It Moves."
–Matthew Razak, Destructoid

"If you like a game with real imagination and unique gameplay, you owe it to yourself to pick this game up."
–Francis Rizzo III, Video Game Talk

"And Yet it Moves is a brilliantly unique and cleverly puzzling platformer"
–Mike Jackson, ComputerAndVideoGames.com

"Whether bat-shepherding, banana-rolling or bee-fleeing, each task is obscure enough to warrant a eureka moment and physically exerting enough to serve as a decent twitch challenge."
– EDGE

WHO WE ARE

And Yet It Moves was developed by Broken Rules, a small independent games company from Vienna, Austria. It was a student project that got featured at the Independent Games Festival and the IndieCade and then turned into a full-fledged game. If you want to experience a fresh take on an old genre, give it a spin.
This is just a minor update:

Minor bug fixes
Added App Store Sandboxing
Bewertungen und Rezensionen
Sehr schöner Zeitvertreib
Kein episches Hammergame, aber ein sehr netter Zeitvertreib a la iPad Game. Wir müssen halt nunmal damit leben, dass MacOS nicht gerade die Plattform für richtig gute Spiele ist, und im Vergleich zum Rest, der für MacOS angeboten wird ist "and yet it moves" ein sehr schönes Jump n run mit kniffeligen Rätseln und hohem Suchtfaktor.
Sehr schönes Spiel
Habe jetzt alle Level durch und es ist wirklich etwas anderes als die anderne Spiele. Sehr guter Zeitvertreib und immer wieder schön herausfordernd!
Tolles Spiel
And Yet it Moves ist ein richtig tolles Spiel. Es wirkt auf den ersten Blick vielleicht langweilig, auch weil es sehr leicht ist, aber es wird immer besser. Wo man anfangs noch die Banane zum Affen bringen muss, muss man später einen Stein auf eine Granitplatte fallen lassen, dadurch entzündet sich das hochentzündliche Material, durch richtiges Drehen entzündet sich dann der Bienenstock mit den hochgefährlichen Killerbienen. Das Spiel ist sein Geld definitiv wert und verspricht langen Spielspaß! Klare Kaufempfehlung!
Informationen
Anbieter

Broken Rules Interactive Media GmbH

Größe

53.3 MB

Kategorie

Kompatibilität

OS X 10.6.6 oder neuer

Alter

Freigabe 9+ für Folgendes:

Selten/schwach ausgeprägt: Zeichentrick- oder Fantasy-Gewalt

Copyright

© 2010 Broken Rules GmbH

Preis

10,99 €
Support
Familienfreigabe

Wenn die Familienfreigabe aktiviert ist, können bis zu sechs Familienmitglieder diese App verwenden.