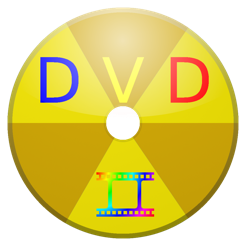 Description
FREE for a limited time. Hurry up!

NO TIME LIMIT,  NO WATERMARKS!
Final DVD Creator is the BEST FREE DVD BURNER!
Why don't you download it? It's FREE now!

Final DVD Creator helps you make DVD film from your movies, TV shows and recorded videos.

KEY FEATURES:

Easy to Use - Burn your DVD film within 3 steps
1) Choose a menu template,
2) Drop your videos onto the App's left view,
3) Click the 'Burn' button.

WYSIWYG - Edit DVD titles and texts in a visual way
Add DVD title with a drag&drop or click.
Change the DVD titles's order with a drag operation.
Edit texts with a click.
Edit import video files(trim, crop .. ).

Customizable..
Drop image to change the background
Change DVD backgrond music

Preview - See what's the result DVD film easily

Fast - Final DVD Creator will analyze the input videos and process them in the fastest way

Most of the 1 star reviews are bogus and clearly posted by one or some of Final DVD Creator's competitors. Broken english, random user names, all stacked up in a day or two span. Please download and use it. You will find this secret.

Support - If you have any problem and suggestion, please email to: AlavaSoft@outlook.com
Check for '/' character in disc name to avoid some unexpected result.
Notes et avis
PB DVD GRAVÉ INUTILISABLE
LE DVD QUE J'AI GRAVÉ SIL N'EST PAS RECONNU SUR MON LECTEUR DES SALON ET SUR L'ORDI ON ME DIT "DISQUE PRIS EN CHARGE INDISPONIBLE" OR PENDANT LA GRAVURE PAS DE PROBLÈME SIGNALÉ, POUVEZ VOUS ME DIRE CE QUI SE PASSE?
JE SUIS FURIEUSE CAR CE LOGICIEL N'EST PAS GRATUITET JE NE PEUX RIEN EN FAIRE
Stuck with the 2 provided templates
I can't add anything than the template. Only 2 possible videos in the menu. Not for me.
Informations
Distributeur

bo yang

Taille

24 Mo

Catégorie

Compatibilité

OS X 10.7 ou une version ultérieure, un processeur 64 bits

Langues

Français, Allemand, Anglais, Chinois simplifié, Chinois traditionnel, Japonais

Âge

4+

Copyright

© AlavaSoft Media 2013

Prix

Gratuit
Prend en charge
Partage familial

Jusqu'à six membres de la famille peuvent utiliser cette app lorsque le partage familial est activé.