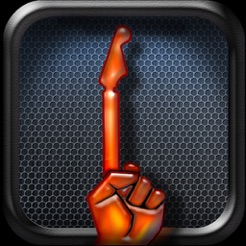 Touchrock- Air Guitar for your fingers!
4+
描述
Touchrock Pro

A guitar soundboard!
Press buttons to play various chords and guitar effects like whammy bar dives, pick slides, finger tapping and more!

Some buttons have more than one sound, simply press again to hear other sound effects!


Shake your device for realistic tremolo or "whammy bar" effects.

Backing rhythm and drums!

Recorded with real guitarists playing original custom tracks.

Use with headphones or external speaker to really rock out!

This is NOT meant as an accessory for a real guitar nor as a music creation application. It is a soundboard to jam and have fun with!
支援
家人共享

設定「家人共享」後,多達六位家庭成員可以使用此 App。