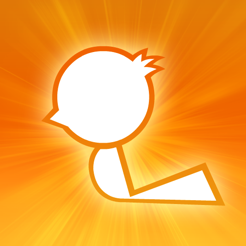 TwitBird Pro for Twitter
4+
簡介
Twitbird is a super-fast Twitter client loaded with unique features that's a joy to use on iPhone, iPod Touch, and iPad. It includes many of the cool features that you've seen separately in other Twitter clients but rarely together. From timeline to map search and four beautiful themes, Twitbird offers advanced Twitter functionality beyond your expectations. And with its logical and intuitive interface, our users love being able to use all of Twitbird's capabilities right away.

Features:

★ Support for multiple accounts (up to 16 in the Pro version)
★ Landscape support throughout for quick tweeting
★ Save links for reading later with Instapaper or Readitlater, or within Twitbird
★ Tweet video, your voice, or what you're listening to
★ Four gorgeous themes, including custom background image support
★ Inline photo previews
★ Built-in address book and support for Official Lists
★ Geotag your tweets to share your location
★ Support for multiple accounts (up to 16 in the Pro version)
★ Advanced nearby tweet searching with maps
★ Push capability to notify you of mentions and DM's
★ Regular updates adding exciting new features at users' request

Twitbird comes in three exciting flavors:

★ Twitbird Free: ad-supported, maximum of two accounts
★ Twitbird Premium: totally ad-free, maximum of two accounts
★ Twitbird Pro: totally ad-free, maximum of 16 accounts

See what others are saying about Twitbird in the App Store or on Twitter: @twitbird. For news, support or to submit feedback, send email to service@nibirutech.com
- Fixed: DM's not working
- Changed: Authentication method, Twitbird no longer stores your password
- Note: Because of the new authentication method, the old token won't work so you'll need to relogin just once
Translation function
The translating function wasn't work probably!!!!
No push notify and some time freeze screen。
No push notification since the 2nd day launch. It is slow in getting tweets, sometime freeze screen when viewing tweets.
Facebook sync missing
It's good in a whole but i'll give 5 stars if facebook post is added. In fact, lots of free iPhone apps provide similar function. I believe it is not a difficult issue.
支援
家人共享

啟用「家人共享」,即可讓最多六名家庭成員使用此 App。