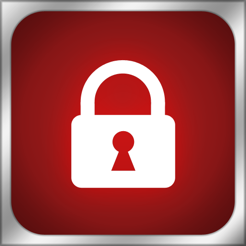 TimeLock - Time Limit for Parents
4+
Description
⭕ IMPORTANT! ⭕ PLEASE FOLLOW THE SIMPLE SETUP INSTRUCTIONS, SEE BELOW, OR TIMELOCK WILL NOT FUNCTION CORRECTLY AND YOU WILL WASTE YOUR MONEY.

Does your child use their iPod/iPad/iPhone too much? Do you want to limit the time they spend on it?

TimeLock allows parents to set a daily usage time limit on their child's iPod, iPhone or iPad. It automatically disables the device when that time limit is over and resets the timer every day. Once installed and set up, TimeLock is completely autonomous, which means your child will only be able to use the device for a set time each day without your intervention.

FEATURES:
‣ Set a daily time limit on any iDevice to limit how much time the device can be used each day.
‣ Your child can start and stop the timer at any time during the day so the time limit does not have to be used all at once.
‣ When the timer runs out, popups appear constantly to effectively stop your child using their device.
‣ The timer is reset automatically each day.

PARENTS CAN:
‣ Customise the daily time limit.
‣ Turn off TimeLock e.g. if the device is being used for homework or GPS navigation.
‣ Reset the day's timer if the device is shared between two or more children.
‣ Create a 4 digit passcode to protect the parent options.

⭕ IMPORTANT! ⭕
SETUP INSTRUCTIONS:
In the new iOS software a couple of small changes in settings are needed for TimeLock. On the icons screen, open the settings app and tap notifications. Tap TimeLock in the list, then on the screen that follows:
① Change the Alert Style to Alerts
② Turn Notification Center off
③ Follow the simple instructions when you open TimeLock

Thank you for using TimeLock.
UPDATE OVERVIEW V1.1
• Updated icon.
• Fixed filename error that stopped tutorial from loading.
Timelock
I was looking for an app like this cause my 7yr old spends too much time with his iPod. I'm afraid this app is NOT the solution. I set 2 hrs per day. The timer runs even when he doesn't use it. You can start on stop the timer but that's too much messing for a child. So it's a waste of money. Annoyingly it flashes up lots of messages on the top of the screen, you only see half the message, when you click on the message it goes to the app, but message disappears, so you get half messages like "make sure the you...." Annoying.
Can the creators please make it work properly or send me my 89c back.
Liam, Ireland
Rubbish
Do not buy this app. Your device can be still used after the timer counts down to zero. It does not lock it. You just get a message at the top of the screen and a sound every few seconds. You can turn off the sound on the notification settings. It's completely useless.
Terrible app
It should stop the timer when device is not being used. It is pointless if the user has to remember to stop timer when they put the device down.
Information
Provider

James Bickerton

Size

1.6 MB

Category

Compatibility

Requires iOS 4.0 or later. Compatible with iPhone, iPad and iPod touch.

Age Rating

4+

Copyright

© 2011 James Bickerton

Price

€1.09
Supports
Family Sharing

Up to six family members will be able to use this app with Family Sharing enabled.