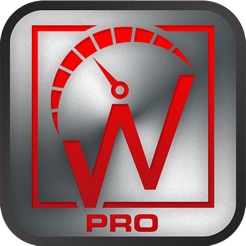 Weight Tracker - Fitness Journal
4+
Descrizione
50% OFF Introductory Sale! $19.99 --> $9.99 for A LIMITED TIME ONLY

Weight Tracker is the easiest app for tracking your weight and reaching your goals!

1. Enter your gender, height, weight, and target weight.
2. Enter your weight and take a photo of one meal per day.
3. That's it! Track your progress and celebrate those milestones! Look back at how far you've come and how your eating habits have improved. Every journey begins with a single step.

Features:

• Easy to use!
• Gorgeous user interface
• Record your weight once a day
• See your eating habits improve in your personal photo log
• Write down notes to reflect on your meals
• View and edit any data from your personal calendar
• View your analytics and track your progress on the graph
• Keep up to date with your BMI on the dashboard
• Export your data to a CSV file
• Integrated with Facebook, Twitter, and Instagram!
• Optimized for both iPhone and iPad devices

*Studies have shown that taking a photo of your meal and writing about how you feel will help you reflect on your eating habits and help weight loss.

We hope you enjoy the app and find it to be a useful training tool. Please leave us any friendly feedback, and rate us if you like the app!

Questions/comments regarding the app? Please email us at contactus@zenlabsfitness.com or visit us at www.zenlabsfitness.com.

Join the community for help, tips, and advice!
http://www.facebook.com/zenlabsfitness
http://twitter.com/zenlabsfitness
http://forums.zenlabsfitness.com

Legal Disclaimer

This app and any information given by it or by Zen Labs Fitness are for educational purposes only. They are not intended nor implied to be a substitute for professional medical advice. You should always consult your healthcare provider before beginning any fitness program.
Informazioni
Fornitore

Zen Labs LLC (CA)

Dimensione

12.7 MB

Categoria

Compatibilità

OS X 10.7 o versioni più recenti, 64-bit processor

Età

Classificazione: 4+

Copyright

© 2014 Zen Labs Fitness

Prezzo

10,99 €
Supporto
"In famiglia"

Se "In famiglia" è stato attivato, fino a sei membri della famiglia potranno usare l'app.