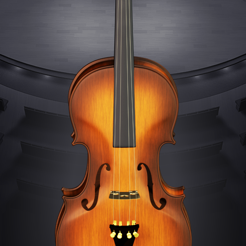 説明
***** TOP #5 MOST DOWNLOADED MUSIC APP IN OVER 25 COUNTRIES *****

WI Orchestra is a full orchestral library and composition tool for iPhone and iPad.

You can now create and record your own orchestral music on the iPhone, layer by layer, using the instruments and built-in recording features of WI Orchestra. Choose between a full range of orchestral strings, brasswinds, woodwinds, saxophones and percussion.

When starting WI Orchestra for the first time, press the "play" button to listen to the included demo song, which was made with the WI Orchestra app in only a few hours!

WI Orchestra features a velocity sensitive keyboard (requires iOS 4.0 or higher) allowing you to play different dynamics by touching the keyboard harder of softer. The simplest way to use WI Orchestra is to choose one of the dynamics presets (pp, p, mp, mf, f or ff) and play only using the keyboard.

You can work on as many as 98 different projects at a time, and export your songs to your computer, as *.wav files, via the "Apps" tab in iTunes (requires iOS 4.0 or higher). iOS devices with less than 256 MB RAM are capable of 1 minute length projects (iPhone 3GS and earlier) while iPhone 4 and iPads are capable of 5 minute length projects.

For those who are unfamiliar with orchestral music, each instrument in WI Orchestral comes with a picture and description of the instrument.

For the brave, you can also choose to use the microphone as a breath controller!

WI Orchestra is a universal iOS app, with a native full-screen iPad version and beautiful high-resolution graphics on iPhone 4 retina displays.

Five amazing instruments from the different sections of the orchestra are included for free, Violins, Trumpet, Flute, Tenor Saxophone and Timpani!

TIP: For first-time users on iPhone/iPod Touch, in order to access the keyboard you need to press the "Play!" button!

WI Orchestra now also support CoreMIDI, for input via external MIDI devices (requires iOS 4.2 or higher).


ABOUT IN-APP PURCHASES
--------------------------------------
Please note, you are never charged twice for WI Orchestra's instrument package (they are non-consumables). If you have already purchased a package and want to download again on a second device, simply click "Buy now" to redeem it. Please make sure you are using the same iTunes account!


TECHNICAL SPECIFICATIONS
--------------------------------------
All wind instruments in WI Orchestra are based on the WIVI technology, an additive synthesis/behavioral modeling pioneered by Wallander Instruments with the professional music production software WIVI.

Strings and percussion in WI Orchestra uses a new patent-pending filtering technology by Wallander Instruments, that allows seamless dynamic changes of any sampled instrument in real-time.

WIVI technology is used on a daily basis for producing music for movies, TV and writing classical scores, by composers all over the world.


CONTENTS (Instruments marked with * are included for free)
--------------------------------------

STRINGS
- Violins*
- Violas
- Cellos
- Double Basses
- Violins Pizzicato
- Violas Pizzicato
- Cellos Pizzicato
- Double Basses Pizzicato

BRASSWINDS
- Trumpet*
- Piccolo Trumpet
- Trombone
- Bass Trombone
- French Horn
- Wagner Tuba
- Tuba
- Cornet
- Flugelhorn
- Euphonium

WOODWINDS
- Flute*
- Piccolo
- Alto Flute
- Bass Flute
- Recorder
- Clarinet
- Bass Clarinet
- Oboe
- English Horn
- Bassoon
- Contrabassoon

SAXOPHONES
- Sopranino Saxophone
- Soprano Saxophone
- Alto Saxophone
- Tenor Saxophone*
- Baritone Saxophone
- Bass Saxophone

PERCUSSION:
- Timpani*
- Harp
- Mixed percussion (Bass Drum, Toms, Bongos, Castanets, Triangle, Cymbal, Gong, Snare, Tambourine, Wood block, Tam-tam)
- Glockenspiel
- Xylophone
- Marimba
- Vibraphone
- Celesta
- Piano
- CoreMIDI support for MIDI input
評価とレビュー
The Sound is good. but function is not.
Please set background play. And transpose for outside midi device.

I use YAMAHA WT11 Wind MIDI controller through iRig MIDI. With Music score in PDF App and Metronome App or Minus one music ,to practice my instruments.

Already I can do RipBend and Volume control ( not progressive) with WT11.

And The sound is best for my purpose!

If you Add this function, it must be perfect musical practice App in the world.
なるほど、どの楽器も鍵盤か。
内蔵されているどの楽器を選んでも、音を表現するのは1オクターブの鍵盤ですね。
Full versionの有料アプリを買えという広告に苛立ちます。
もともとゲームアプリをよく作っている会社のようです。
私はバイオリンが目当てで検索していたので、あまり良いアプリだとは思いませんでしたが、無料なので星は3つにしました。
感動。。
まず、音がいい。本物っぽいリアルなサウンドです。
十人くらいでマジで合奏してみたくなります(笑)
そして、、
タッチの強さで音がちゃんと変わります。
ただ単に音量が変化するのではなく、生っぽくそれぞれの楽器の特性に応じて変化します。

その楽器を自分が弾いているような気持ちにさせてくれる
そんなアプリです。

オーバーダビングもできますので、一人オーケストラも可能です。

ただ、iPodと一緒に演奏できないのはとっても残念です。。。
サポート
ファミリー共有

ファミリー共有を有効にすると、最大6人のファミリーメンバーがこのAppを使用できます。