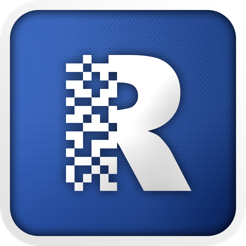 Beschrijving
RMS Viewer enables Mac computers to consume Microsoft Windows Rights Management protected documents recieved by mail or any other application.


IMPORTANT: This application requires connectivity to an RMS Rendering Server running in your corporate network. Please read the requirements section below.



DETAILS:
Windows Information Rights Management protects typical office documents using strong encryption and allows the use of these documents only on dedicated enrolled Desktop Computers. But because of the nature of these documents it is critical for a corporation to enable its employees to consume the documents also on corporate enabled mobile devices and Computers running Max OSX.


The RMS Viewer App registers itself to the file types available for RMS and when rights management protection is detected, the mobile app sends the protected document to a RMS Rendering server hosted in the corporate network. The RMS Rendering Server will decrypt and convert the document if the user has permissions to view the document. The converted document will be received by the mobile app and displayed within an app viewer, which will not allow to print or forward the protected document.

Documents can be stored on the device with strong encryption, in order to be viewed later even when offline.



REQUIREMENTS:
* glueckkanja.com RMS Rendering Server deployed in the corporate network
* Microsoft Active Directory Rights Management Services (AD RMS) server
* Mac OSX 10.6 or higher
Beoordelingen en recensies
Werkt niet zonder Server abonnement
Waarsschijnlijk is dit een app voor de grote jongens. 5000 euro inclusief 100 licenties ..! Hoezo Gratis?
Informatie
Provider

Glueck and Kanja Consulting AG

Grootte

1.8 MB

Categorie

Compatibiliteit

OS X 10.6 of hoger, 64-bit processor

Leeftijd

4+

Copyright

© 2012 glueck and kanja consulting ag, glueckkanja.com

Prijs

Gratis
Ondersteunt
Delen met gezin

Tot zes gezinsleden kunnen deze app gebruiken als Delen met gezin staat ingeschakeld.