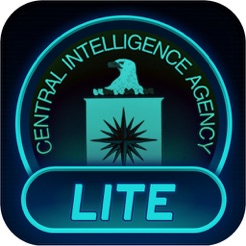 Description
Become a deadly spy in Agency Wars, the best massively multiplayer online game for the iPhone. Embark on heart-pounding missions across the globe in numerous real-world locations. Protect the planet from evil terrorists, drug dealers and corrupt warlords. Work for one of many top-secret agencies around the world, such as the CIA, KGB, MI6 and more. Increase your skills and abilities to become the most dangerous spy ever.

Collect items from around the world, including futuristic laser guns, electric knives, and high-yield explosives. Participate in a fully functional user-driven economy by buying and selling items to other players.

Band together with other spies to embark on Joint-Missions, these dangerous tasks require multiple players to complete.
Sick of playing the good guy? Track other players across the globe and assassinate them, or assassinate players next to you in your real-world location using your iPhones GPS.

The life of a spy is not a simple one. Be on call 24 hours a day to fulfill your agency's plan. Acquire hundreds of guns, knives and bombs that even the Green Berets are scared to use. Patrol through the snow of Siberia, the mountains of China and the streets of Tokyo to find your mark. Nobody is safe from a spy, no matter where they are.

Agency Wars offers many features typically found only in the best console/PC MMO RPG and FPS games.

Brought to you by SGN, the creator of iBowl, SGN Golf and Mafia Respect and Retaliation.

This is the FREE Lite version, download any of the premium versions to unlock all the features in Agency Wars. The premium versions also give you Agency Reward points, which can be used to purchase special items and attribute upgrades! The premium versions also unlock 90 new missions, world travel and passports!

Features:
Joint-Missions: Embark on dangerous missions with as many as five other players. Earn special rewards for accomplishing these deadly tasks.

Fully Functional Economy: Find rare items throughout the world and sell them to other agents, or simply use them for yourself.

Player VS Player Combat: Fight other players throughout the world in real-time. Eliminate the competition to become the best spy in the world!

Geo-Location Missions: Complete missions available in real-world locations in your home-town. Go to secret locations to complete these extremely high-profile missions. (iPhone Only!)


new facebook sdk repairs a number of bugs.
I want to love this game
I want to love this game but I just can't. The two biggest flaws are the lack of a bank and the fact that players can purchase über weapons through reward points. These guns make them nearly invincible and frustrate those without them to the point where they don't even want to play anymore. The guns make me feel like it's an attempt ok the dev's part to muscle me into buying points. I should buy points because I want to, not because I feel like I have to to get anything done. The lack of a bank baffles me to no end. Having one is just common sense. There are cool things about the game, like the fact that you actualy DO the missions instead of it just saying you won is rad as hell and the joint missions are cool. Some ways to earn money sort of like properties would be nice and fairly easy to fit into the spy genre. All in all, a few updates can change this game into the best game in the app store.
Beware of possible cheater
Please take a note of a player named bduke in the game. He is doing something unusual in the game. I boosted my bomb dmg and defense to 950%+ after buying all available points. The dmg I receive from attcking him remains the SAME which is 1878, in the meantime my dmg to him is only in the mid 300s. Ask urselves how does that work?? He uses bomb and so do I. Anyways, I fail to understand why that if we both purchased max amount of pts offered by sgn, why is his dmg to me so much more AND after I increased bomb defense by 100% and still receive the same amount of dmg. Something is not right.
Crashes. Needs bank
This is a great idea and a good offspin from the mafia type games. But it has stability issues especially when trying to buy stuff. I do love the joint missions. One major flaw Is the lack of a bank. It is very difficult to accumulate money as you can be attacked at anytime and lose money if you lose. I have tried for weeks to get enough money to buy a weapon appropriate foe my level so I won't always lose a fight and lose money. Also you fail in over half the missions you try to do. Overall I'm happy. My recomendations are toake a way to earn money over time and impliment a bank.
Information
Seller

MindJolt

Size

7.5 MB

Category

Compatibility

Requires iOS 2.0 or later. Compatible with iPhone, iPad, and iPod touch.

Age Rating

4+

Copyright

© 2009

Price

Free
Supports
Family Sharing

With Family Sharing set up, up to six family members can use this app.