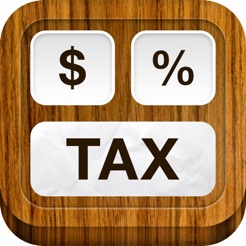 Calculate Discount & Sales Tax FREE
4+
Description
This is the Lite Version of the Calculate Discount & Sales Tax App.

This app does everything the full version does except, you cannot change the background color of the app, and you get to see a few ads and popups.

You can either pay for separate apps to calculate sales taxes and discounts or FOR A LIMITED TIME, you can get one simple app that does both for FREE!!.


*ONLY app on app store that lets you specify discounts in dollar values or percentage

*No separate settings screen, everything is on one screen

* Easily reset values by shaking your device

* Easy to whip out and quickly calculate how much you have to pay

* No one wants to muck around with multiple screens when they are out shopping

* This is not one of those apps you need a phd to figure out..download and become an expert in less than a minute.


What are you waiting for? download this app while it is still free!!
Used to work great....
Now it does not work at all. Ever since I got a new iPhone and downloaded this app onto it, I hand not been able to use it a single time. Not. One. Single. Time. It opens up and a full screen pop up immediately appears asking me to "consider buying some of our other great apps" and shows a list of like 6 apps by the same company that makes this one. It will not go away no matter how many times I press "CLOSE" located at the top of the screen. It won't even do anything when I click on one of the listed apps its advertising for me to click and download. It just sits there, not doing anything at all, rendering it useless. Just a disappointing frozen app, that was once the apple of my savvy shopper eye. I did what I had to do finally and downloaded one that actually works which I am glad about because I like the new one a lot better now. I would have stayed, as this was my first love and am not the type to look elsewhere for something I already have but it was no longer able to fulfill my needs and refused to try to change or even try to communicate with me when I would inquire about it in the hopes that this was just a phase. Sadly, it wasn't. So sadly I am in the arms of another who has been happily by my side and ready to go whenever. That one being "DISCOUNT CALCULATOR" by CHUCHUTRAIN APPS.
Install, Delete, Reinstall
Very frustrating. When I first downloaded it years ago it worked perfect. Now it will randomly freeze asking me if I want to consider other apps to download...nnooooo, and then at the top to close that screen, it's frozen. It won't close out or even let me choose an app to consider. I just deleted and reinstalled again. Then it worked perfect. Here's the thing, what's nice about it and why I do want it frustrating as it is, it has the option to add another discount. So two discounts plus the tax. I like the easy to read and use format. Attention Developers:
Please correct the annoying freezing of the app. And thank you.
App
App is pretty accurate and very simple to use but I have to agree with the previous review. I love using this app because I can calculate discounts with tax and know exactly how much I will pay for an item. It would be much easier if we can add different items that leads to a total! Most of the time if there's a sale you end up buying more than one item. This app freezes sooo many times and I have no choice to delete it and re-download it again. It's pretty annoying, if it wasn't for that I would give it 4 stars 5 if the additional items were included.
Information
Seller

Blue Sodium Corp

Size

4 MB

Category

Compatibility

Requires iOS 4.0 or later. Compatible with iPhone, iPad, and iPod touch.

Age Rating

4+

Copyright

© 2011 Blabify

Price

Free
Supports
Family Sharing

With Family Sharing set up, up to six family members can use this app.