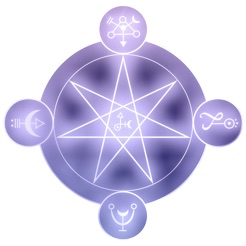 Description
*******************
this software has not any problem in the Mountain Lion OS.
*******************

Centaur-Astrology is a professional astrology program for mac os. featuring: fast and accurate calculations (to an arc of minute), built-in atlas with more than 270000 places all over the world, 9 house systems, 11 aspects with user defined orbs , major asteroids (Ceres,Juno, Pallas, Vesta), Lilith, Vertex, Fortune, N.Node, S.Node.

Functions of this app:

1. Auto calculate natal chart, you can define your local space's latitude and longitude, so it very easy for you to see your local space's chart.
2. Can save many user data, so you can analyze data anytime and anywhere. and also you can edit user data if you wish.
3. You can define aspect orb and define which aspect to show or not.
4. Define which star to show or not.
5. You can touch the aspect to get the more info of the it.
6. In the natal chart, you can touch the star to see which star has aspect with it.
7. Also in the natal chart, we give each star and each house's info, include degree,sign info, and if it will return or not.
8. user can select place in the common setting now.
9. add Solar Return Chart.
10. Support pdf function, user can output star chart to pdf file now.
11. Add BiWheel Chart(Transit). User can slide your finger from left to right or visa versa on the star chart to change the view.
12. It provides detailed natal Chart analyzation.
13. easy to inc/dec datetime in the "now and here" function,just use your finger touch the screen, and move from left to right or right to left.

Here is my email: 154606738@qq.com

Thank you for your support of our software, we will continue to work hard to provide you with better software.you can search "yixian" for more information about our products.

more about astrology, please read this website:
http://en.wikipedia.org/wiki/Astrology

if you want to see the demo video, please go to this website:
http://v.youku.com/v_show/id_XMjgzMTc5NTAw.html

any question, you can contract me by this email:
154606738@qq.com
Ratings and Reviews
Terribly, unusably slow.
This application is so slow it is unusable. Just trying to edit or add values to a chart is an exercise in tedium. I can count to ten between the time I click on a text field and the time it actually receives focus. Then there is at least a 5 second delay before my keystrokes are echoed. There is no feedback at all from the interface, so most of the time it just acts as if it is hung. I inevitably have to force quit because I cannot tell it to quit via its unresponsive menus.

I have stopped and restarted the application numerous times and rebooted my normally very responsive system, but there has been no change in behavior.
If I could get a refund, I would. As it is, I'm deleting it from my system.

Avoid. Avoid. Avoid.
What is wrong with this app?
You click a box, nothing happens for like 10 minutes. You type something and 10 minutes later text starts appearing. Please tell me that it's just a buggy release and will be fixed in the next update. If not, I want a refund!
Give my money back!!!
DO NOT BUY THIS APP!
There should be some kind of monitoring system to check whether an app is funcutional or not. This one is a totally defective software which does not work. It is not only very slow, but also freezes my iMac. I want my money back!!!
Information
Seller

CHEUNG PUI MAN

Size

10.6 MB

Category

Compatibility

OS X 10.6.6 or later

Age Rating

Rated 4+

Copyright

© YiXian Inc.

Price

$29.99
Supports
Family Sharing

With Family Sharing set up, up to six family members can use this app.