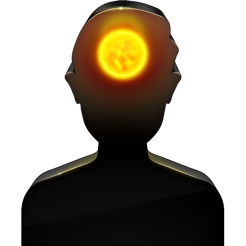 Description
NEW – we've added iDoneThis.com support to Focusbar. If you have a iDoneThis.com account, you can now submit your tasks to iDoneThis.com calendar at the end of your working day.

Bring your tasks to a focus with Focusbar - simple but powerful tool to help you work on one thing at a time. Stop multitasking and stay focused.

It's simple...
Just press 'start activity', type your task and press enter. Focusbar will show up on your screen from time to time, reminding you that it's time to work on what you've planned.

It's smart...
Every time you switch to another window, Focusbar will show up – in case you want to check your Facebook account or spend two hours on Tumblr. It's like a little pat on your shoulder which says – you silly, silly procrastinator, I know what you're doing. Stop it and get back to work.

It's super effective!
The effects of using such a simple tool are really surprising - when you focus on just one item, you accomplish it much faster than you would have if you'd allowed yourself to be distracted or tried to multi-task. It's really amazing how fast you can get something done if you focus. With Focusbar, of course.
• NEW! iDoneThis.com integration
• Start/Stop activity global keyboard shortcuts
• Bugfixes
Ratings and Reviews
Good focus app but turn off iDoneThis reminder and make scriptable
I had been using this app for a few months. It does a real good job at keeping your attention on the task at hand.

The only annoyance that recently appeared is the reminder of iDoneThis integration on startup. I have my workflow to automatically quit and open FocusBar on every job I do (I use the Pomodoro system), and it is really annoying that the iDoneThis reminder is there every time, that FocusBar does not anything until you click it away, and there is no way to turn it off. This has made FocusBar unusable for me for now. But it should be an easy fix?

One feature enhancement I would request is one simple AppleScript command so that we can update the text in FocusBar with an automated workflow. I don't think there is a need for making everything (like the position of the window) scriptable, I just need the one command 'tell app "FocusBar" to display "My next task"'. Now I am doing this by hacking the preferences file with PListEditPro and that is supremely unreliable :/
Need to locate alert
This would be PERFECT for me except for one problem. You are only given 4 choices of where the focus window pops up -- up, down, left, right. But that is on the fringes of the screen -- out of the way, unnoticed. Since the alert disappears in seconds, for me I need it right smack in the middle of the screen where I can see it. Otherwise, you don't even notice it's appearance. Please release an update that allows the user to put the focus warning where it can be seen, or where it is tougher to ignore. A simple user settings adjustment should suffice.
Ever think, "Where was I again?"
I do all the time, it comes with the territory of my job. I often have to juggle a million little things at once, of varying priorities, so that I'm always interrupting one task to attend to another. With the iDoneThis Focus Bar app, I have a constant reminder of what task I should be focusing on. Love it.

It's a completely unintrusive reminder but it changes the tenor of your work day because you set yourself a singular, big picture goal.
Information
Seller

Macoscope sp. z o.o.

Size

2.6 MB

Category

Compatibility

OS X 10.6.6 or later, 64-bit processor

Age Rating

Rated 4+

Copyright

© (c) 2011–2012 Macoscope

Price

Free
Supports
Family Sharing

With Family Sharing set up, up to six family members can use this app.