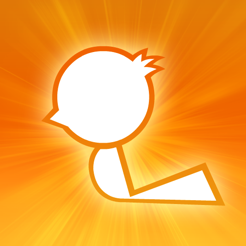 TwitBird Pro for Twitter
4+
#110 in Social Networking
Description
Twitbird is a super-fast Twitter client loaded with unique features that's a joy to use on iPhone, iPod Touch, and iPad. It includes many of the cool features that you've seen separately in other Twitter clients but rarely together. From timeline to map search and four beautiful themes, Twitbird offers advanced Twitter functionality beyond your expectations. And with its logical and intuitive interface, our users love being able to use all of Twitbird's capabilities right away.

Features:

★ Support for multiple accounts (up to 16 in the Pro version)
★ Landscape support throughout for quick tweeting
★ Save links for reading later with Instapaper or Readitlater, or within Twitbird
★ Tweet video, your voice, or what you're listening to
★ Four gorgeous themes, including custom background image support
★ Inline photo previews
★ Built-in address book and support for Official Lists
★ Geotag your tweets to share your location
★ Support for multiple accounts (up to 16 in the Pro version)
★ Advanced nearby tweet searching with maps
★ Push capability to notify you of mentions and DM's
★ Regular updates adding exciting new features at users' request

Twitbird comes in three exciting flavors:

★ Twitbird Free: ad-supported, maximum of two accounts
★ Twitbird Premium: totally ad-free, maximum of two accounts
★ Twitbird Pro: totally ad-free, maximum of 16 accounts

See what others are saying about Twitbird in the App Store or on Twitter: @twitbird. For news, support or to submit feedback, send email to service@nibirutech.com
- Fixed: DM's not working
- Changed: Authentication method, Twitbird no longer stores your password
- Note: Because of the new authentication method, the old token won't work so you'll need to relogin just once
Almost a winner
I like this app, enough to shell out $2.99 for it even (I'm pretty stingy). And so far I'm not regretting it. The icon is cute, the customizations are awesome (I have 2 accounts and have different themes on them so I can easily tell them apart). My only complaint is with photos, how do I make them imbedded in the timeline or at least make it so that the app doesn't have to open another website to see it (and so I can save said photo to my pics). Hopefully I can find the answer later. Keeping this app for now.

Edit: recent issues lead me to downgrade my review from a 4 to a 2. Can't tweet photos or links for weeks with no response from devs. Looking for a new twitter app :(
Garbage!
This app started out great when I first got it last year ish, maybe closer to two years ago. I even purchased the push notification, which worked for about 2 weeks. Then they released an update that broke everything. I have spent over a year waiting because the "next update will really fix it this time". I only get notifications 2% of the time if at all, and they are always delayed... sometimes up to several hours. Often when I am in the app, I know I have unread mentions (that other twitter apps have notified me about) but even If I go to the mentions section of the app and refresh it repeatedly, it takes hours to update the info in the app.
Also? For the past several updates, I haven't been able to tweet pictures with comments. It will only let me tweet pictures without adding text. Prior to that, it would crash or not send if I started writing a tweet and added a picture as the last step before sending; it would only work if I loaded the picture to the tweet first and then wrote my accompanying text.
Have used this on multiple devices through the course of 1+ years. I have ruled out my device sw many times. This app doesn't even consistently satisfy the basics of what a twitter app should do. I'm finally giving up on it; please, save your money.
Not everything works
I hate that I have a few friends that I put in a certain list and their tweets never show up in the list. I check to make sure they are there and they are listed but it's not working. Frustration!!! Also can photo/video posting stops working at random. You pay for something that has the word Pro in it, it should freaking work!!!!!
Information
Seller

NibiruTech Limited

Size

11.6 MB

Category

Compatibility

Requires iOS 3.0 or later. Compatible with iPhone, iPad, and iPod touch.

Languages

English, Japanese, Korean

Age Rating

4+

Copyright

© NibiruTech LTD.

Price

$2.99
Supports
Family Sharing

With Family Sharing set up, up to six family members can use this app.