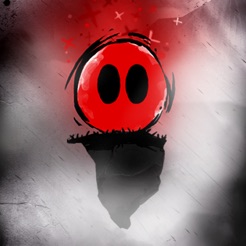 Description
Enter the gloomy world of DEO. Put your tapping skills to the test as you travel the serenity of space to create life and revive hope as you jump through 96 challenging levels requiring courage, skill and precision. Stylistically distinct, DEO features hours of immersive gameplay, challenging physics-based jumping, and a visually stunning art style.

Your goal is to jump to each hill of a rotating level to capture it. Complete each level successfully to build a planet on the main menu. The less you die in each level the more plants and life your planet will produce. From this fundamental balance, DEO leads the player through ambient backgrounds, deep artistic scapes and breathtaking visuals with a look that seems to combine dark, distressed and organic art.

****

"…DEO looks set to be a pleasingly creative take on the platform puzzler genre." – Game Pro

"If you enjoy creative, artistic games which evoke a real atmosphere and mood, then check this out." – Touch Arcade

"I fully enjoyed every second of it." 9/10 – InfiniPixel

"If you're looking for a strikingly unique physics puzzler that will challenge even the most skilled of gamers, DEO is worth checking out." 4/5 – AppAdvice

"DEO delivers all the basics of a platformer, but polishes them and awakens the experience with unparalleled visuals and sound. Visually, DEO is among the most striking titles I've seen in years." 4.5/5 – Digitally Downloaded

"Fans of both platformers and aesthetically pleasing games would do well to explore DEO." 4/5 – 148Apps

"DEO does a remarkable job serving up a platforming experience that's unique, challenging, and surprisingly intuitive." 4/5 – iFanZine

****

HIGHLIGHTS
- 2 vast worlds, 90 challenging levels + 6 bonus levels

- Immersive main menu and gameplay

- Perform epic jumps and skillful landings

- Intuitive tap anywhere controls

- Surreal art design

- Retina display supported


CONTROLS
- Jump on each hill to capture the land pieces for your planet

- Tap anywhere on the screen to jump

- Hold your tap before letting go to make DEO jump further
Ratings and Reviews
Great, But Could Be Amazing
There are three minor issues regarding this game. If they are fixed, I can easily say that it would be better than Angry Birds, Cut the Rope, Fruit Ninja, etc.
1. Most important, the developers need to keep up on the game and make new levels free. I don't expect a new level set each week, but I don't think a new one each month is unreasonable. In addition, if the developers need extra money, please don't make DLC regarding levels. Making costume packs (i.e. blue character, space theme, etc.) for money, that's fine because it does not affect gameplay amount.
2. Freeze button needs a restart button. I have no clue why there isn't one there, especially considering the fact that there is a motive to pass a level set without dying much. The restart should simply take you back to the beginning of the 3 part set rather than having to go to the menu and back.
3. It could just be me, but I feel as though the jumps are not consistant. Sometimes I hold down for a while and my jump is a dud, and sometimes I barely hold down and I rocket off screen. However, I do realize this is a new app and I am perfectly fine with the developers taking their time to perfect the game mechanics.
Overall, I like the game a lot the way it is. Simple, yet unique, addicting, and visually pleasing.
Strap this one to a meteor, DEO is a stellar experience!
I love the atmosphere and simplicity. I find it very meditative to play, and fun to pick up in small chunks and beat slowly. I almost never ever play a game with sound on, but I enjoy playing DEO with sound since the music and sound effects are so soothing and calming.

I keep putting it down and then coming back to it in a couple hours, finding that I need another DEO fix and want to feel the calm tranquility of the game. Overall, it's an outstanding and challenging game with great artwork and a cool ambiance. For a single button game, it's one of the best I've ever played! Well worth .99!
A beautiful, short game
Deo has an amazing art style to it, and the music complements it perfectly. I was worried about the controls initially, but they never got in the way and if anything, the game was too easy and too short. I managed to complete this in three sessions, and I never had to retry a stage more than once or twice.

The only downsides are the lack of an ending (the game just stops after you beat the two main worlds and two bonus mini worlds), and the brevity of the game.

Still, this is a highly recommended download.
Information
Seller

eVeek, LLC

Size

68.6 MB

Category

Compatibility

Requires iOS 3.1 or later. Compatible with iPhone, iPad, and iPod touch.

Age Rating

Rated 4+

Copyright

© Strapped to a Meteor™ 2011

Price

Free
Supports
Family Sharing

With Family Sharing set up, up to six family members can use this app.