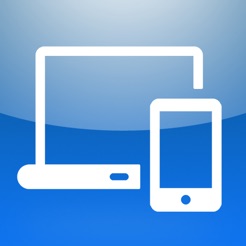 Description
With iSimulate, Multi-touch, the Accelerometer, Compass and GPS are now in the iPhone Simulator.

➤ ➤ ➤ The iSimulate "supercharged" 1.5 update is now out, and brings compass support and full UIKit support; now touches on all UIKit objects are transmitted to the iPhone Simulator

➤ ➤ ➤ WARNING: iSimulate is ONLY for iPhone Developers. If you do not develop iPhone applications, have Xcode and have the source code of the applications, DO NOT download iSimulate.

◉ Reviews ◉

"iSimulate shines when it comes to making high quality videos of gameplay that requires multi-touch and accelerometer actions! No more Youtube videos in a dark room!" - Eric Hartzog, developer of Stick Wars.

"It's a dandy application and works as advertised." - Dan Grigsby (MobileOrchard.com).

"iSimulate is a great option for developers" - Jeff Lamarche (iPhone Development Blog).

"I found iSimulate to be a very creative use of technology to solve a real-world development issue... I highly recommend you take a closer look." - John Muchow (iPhoneDeveloperTips.com)

"A great add-on for the iPhone Simulator" - Noel Llopis (SnappyTouch.com)

"Pretty much unqualified recommendation, that's what the verdict is." - Alex Curylo (www.alexcurylo.com)

◉ Watch the Ad ◉

Watch the iSimulate ads at:
http://www.vimov.com/isimulate/ad1

◉ About iSimulate ◉

The iPhone and iPod Touch's most unique features are multi-touch and the accelerometer, but the iPhone Simulator could not help in "simulating" both. Now, with iSimulate, you can. After installing it on your iPhone or iPod Touch, it will wirelessly send multitouch events, the accelerometer data, the GPS location and more, live to your application in the iPhone Simulator.

With iSimulate, you can now record stunning high quality videos for your applications and games. Not just that, but with iSimulate, you can speed up development, as running an application on the iPhone Simulator is more than 5 times faster than installing it on a device.

Just add the iSimulate SDK library file to your project. You will not have to modify your code in any way. Download the SDK for free from http://www.vimov.com/isimulate/.

We sincerely thank Apple for approving iSimulate to the App Store to make the lives of developers easier. iSimulate was designed to have a broad compatibility, great performance and reliability.

◉ Features ◉

● Use Multi-touch, Accelerometer and Compass in the iPhone Simulator.
● Record videos of your accelerometer, compass, multitouch-enabled apps (with any 3rd party screen capture tool).
● Save more than 80% of the time spent in installing applications on the device.
● Test your applications across different iPhone OS versions in the iPhone Simulator.
● Test your applications with different Device IDs.
● Seamless Integration: just add a library file to your project. No changes to your code.

For more details and to download the SDK:
http://www.vimov.com/isimulate/

◉ F.A.Q. ◉

Q: How does iSimulate work?
A: When added to your project, the iSimulate SDK library creates a listening server on your iPhone Simulator that waits for a connection from an iPhone/iPod running the iSimulate client. When such connection is established, the iSimulate client running on your iPhone/iPod captures all data from the accelerometer sensor, the touch events, the location and device ID and streams them to the server. The iSimulate SDK library then recreates all input events synthetically. This is entirely transparent to your application and does not interfere with your application's functionality.

Q: Does iSimulate send all multi-touch events?
A: As of iSimulate 1.5, there are no limitations on the use of UIKit. All touches are transferred to all types of UIKit objects, so you can use iSimulate to develop virtually any OpenGL or UIKit application.
✓ Compass Support: With an iPhone 3GS, iSimulate will now send the compass events to the iPhone Simulator.

✓ Full UIKit Support: Now touches are passed to all types of UIKit objects in the iPhone Simulator.

✓ Improved Video Streaming: higher framerate on iPhone 3GS and iPod Touch 3G.

◉ Note: You will need to download the 1.5 SDK from the iSimulate website.

More details are online at http://www.vimov.com/isimulate/update/.

For iSimulate-related news, follow us on Twitter (http://www.twitter.com/vimov), become a fan on Facebook (http://www.facebook.com/vimov).
Ratings and Reviews
finicky
There's a delay which makes doing any fast sequence very hard. It consistently loses key up events. But there's nothing else like it, so if you need it, deal.

Update: reading another review I find that you have to turn off bluetooth for this to work well. It is indeed much better! But so much for the apple mouse...
mediocre -- laggy and needs update for iOS 6.1
I was hoping to use it as part of a demo video for a game I just developed. But it's just too laggy -- it'll register events seconds after the fact, which sort of ruins it for action games (think of how many things can happen in a few seconds in an arcade game). also, sometimes the the touch up event doesn't get sent reliably, so even though I've released my finger, my simulator still shows it as being pressed. if you've going to drop an event, it can't be the touch up event -- that's a sure way to cause weird issues.
Also, I think it additionally needs an update for iOS 6.1. But, given that I'm not even I can use it for a 5.1 demo, ..
In sum, the basic idea is great but the execution is fairly shoddy and not good enough to be a production level tool.
Works well in some projects...
In other projects I get proper linkage, partial functionality, and frequent crashes in the vimov supplied
host library's call stack. I can't seem to figure out why the library behaves well in some
projects but not others. Support is very responsive, but hasn't been able to solve the problem with me.
The problem would be a lot simpler to track down if we could see what is happening in the library,
but it must be doing something that makes it highly sensitive to variables in project setup that I cannot detect.

If the library + tool worked in all my projects this app would get five stars, but I feel
a little burned, having paid $32 for a tool that spuriously fails. My time would have been
better spent, at this point, devising a simulation suited to my app.
Information
Seller

vimov, LLC

Size

239.9 KB

Category

Compatibility

Requires iOS 3.0 or later. Compatible with iPhone, iPad, and iPod touch.

Age Rating

4+

Copyright

© vimov, LLC

Price

Free
Supports
Family Sharing

With Family Sharing set up, up to six family members can use this app.