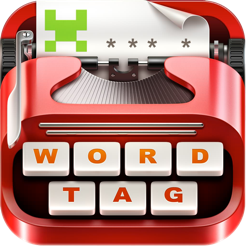 Description
Hope you have fun when you typing via iTyper. iTyper is a software which can play sound when you typing. You can setup typing theme whatever you like. Key sounds include: spacebar, backspace, carriage return and scroll up and down, and the others will play with default keys.

PS:Please turn on "Enable access for assistive devices", if you not turn on this property,iTyper can't capture keyboard events.

For:Lion and Mountain Lion
System Preferences ---> Accessibility --> and check the Enable access for assistive devices.
For: Mavericks
System Preferences --->Security & Privacy--->Accessibility(drag and drop iTyper to this table,you can get iTyper from Finder/Applications. Please check the lock which on the bottom left corner is unlock, if it is not ,you can't drag and drop iTyper into Accessibility)


After that,please relaunch iTyper then you will hear the sound when you typing.

Thank you for your support and feel free to contact us with any comments or suggestions (alnysoftspt@gmail.com).

We are already working on an update, please submit any features you would like to see added to iTyper.
Menubar icon is invisible in Yosemite's dark mode
Ratings and Reviews
Two stars for two reasons
I purchased this app because I remembered an old app that did something similar and couldn't remember the name of it. I downloaded and installed iTyper and went through enabling the App to control my computer through Accessibility in Security Preferences. Like another reviewer said, the App does work… kind of… But it's way way way behind my typing. It is so lagged that sometimes it misses key sounds all together. So, I'm only giving it two stars because it's too slow to be really cool and having to give it access to accessibility is a bummer.

I have just de-installed this App and downloaded "Typewriter Keyboard" online. Typewriter keyboard was the old one and it has been updated to work with Yosemite. It does what iTyper does but it's 100X faster. It feels much more like a real typewriter sound and response. I love it. It also does not require that you enable it to have access to control your system through Accessiblity. It just runs.

My advice would be to just get the Typewriter Keyboard app and save yourself a couple bucks. Or, wait until this app is updated so that the performance matches that of the other app… Oh, and until they make it possible to run without having access to accessibility in your preferences. That is a big bummer for this iTyper app… IMHO.
What's the point?
The sounds it makes are awesome, but like many others are saying, you have to type pretty slow. Slow as in the fastest I could type was 48 wpm (I tested this) before it started glitching out (doesn't make the full sound, or doesn't make the sound at all).
a good nostalgic app for this "old-timer"
I've never reviewed an app before, but decided its time to try.
Having typed many a college paper on an old Smith-Corona portable typewriter that I carried in the trunk of my car, I thought I would reminisce a bit and download this app. I gave it 3 stars:
1. Installing takes a bit. The past reviews helped, but none were for my laptop and OS (I have a MacBook pro running OS Yosemite) to install: System Preference>Security & Privacy>Privacy>Accessibility and drag the app in, then - I set the app to start on login and then - restart your MacBook and it worked fine. A bit of frustration until I figured out the restart;
2. The sound is good and does bring back memories (at least until senility comes knocking);
3. On the downside, when I'm able to get a good of head of steam going & really begin pounding out the words, there is a bit of a delay and the app slows down. That; however is okay as I'm sure in the near future arthritis and a slowing ability to organize my thoughts will slow down my typing and the app will run in sync with my keyboard.
Bottom-line: all-in-all for a $0.99 app I am very happy. If you get past the bit of frustration on the installation, I think you'll be happy.
Information
Seller

Jun Xu

Size

2 MB

Category

Compatibility

OS X 10.7 or later, 64-bit processor

Age Rating

4+

Copyright

Copyright © 2012 Alnysoft. All rights reserved.

Price

$0.99
Supports
Family Sharing

With Family Sharing set up, up to six family members can use this app.