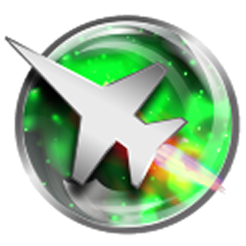 Description
This iOS overclocking utility "Afterburner APP" was co-developed by MSI and well-known software programmer Nick Connors. This new Afterburner utility allows the iPhone, iPod Touch and iPad devices to adjust or monitor MSI Afterburner settings on PC over a Wi-Fi connection. In addition to monitoring the temperature, voltage and fan speed, the utility can also be used for overclocking and overvoltaging!

Quick installation guide:

Before you want to test MSI Afterburner APP on iOS, you will need:

1. A windows xp sp3 (with .NET 2)/vista/7 system with a discrete graphics card and is able to connect to internet/intranet.
2. An iPhone, iPod Touch or iPad with wifi function. (the O/S should be higher v3.2)
3. The system and iOS device can connect to each other over internet or intranet.

"RemoteServer" is a utility which should be placed in the host system. Just make sure all files are under in the same folder.

Make sure the system has installed the afterburner 2.1.0 or above version, and it has to be started so RemoteServer can read the H/W status through it.

How to work - Step by step:

1. Put the folder for RemoteServer on desktop for easy access
2. Run Afterburner (2.1.0 or above version)
3. Run "MSIAfterburnerRemoteServer.exe" to open up the RemoteServer
4. Verify that the remoteServer is running in background
5. Run Afterburner APP on iOS device
6. Enter the system IP (you can find ip over RemoteServer) into the IP settings of Afterburner APP to make a connection of Afterburner APP and Remote Server.
7. If the monitoring and OC funtions work properly, now it's time to enjoy it!

BTW, each clock/voltage/fan adjustment over afterburner app, you will have to press "apply"!


RemoteServer can be download from here: http://event.msi.com/vga/afterburner/images/MSIAfterburnerAPP_Android_10.rar
Doesn't work
First off, app doesn't work, there are ZERO instructions to setup in the download of remote server itself or from MSI's website. Secondly, app hasn't been updated in YEARS. App is still configured (and looks like) to use iPhone 3GS at the most recent. If running on a newer device, you will get an error message saying it hasn't been updated for compatibility and will slow your phone down. Doesn't matter if you open the required ports and use the correct IP, have all current versions of Afterburner pc app, and iPhone app, and remote server, it will just timeout indefinitely. Skip this app.
This is fantastic
I love this app because I love seeing my computers CPU usage and so forth, I prefer the app over the on screen display. Only problem is my app crashes each time I try to over clock from the app. (Iphone 4S)
Doesn't seem to work
Was pretty excited to see this app hit the App Store, but not anymore...

The RemoteServer doesn't work for me no matter what. It would often error out or crash. Upon opening it, it would immediately say the server won't start due to port 80 being used by something else. Changing the port number and restarting the server results in a crash or something else that shouldn't happen.

It would be best if the RemoteServer would be built-in to Afterburner, and if better settings would be made for Afterburner, the Afterburner iOS app, and the RemoteServer.

You're better off finding a free app that adds a display to your PC, and just drag Afterburner to the new display to monitor everything on your iOS device.
Information
Seller

Micro-Star International Co., Ltd.

Size

1.7 MB

Category

Compatibility

Requires iOS 3.2 or later. Compatible with iPhone, iPad, and iPod touch.

Age Rating

4+

Copyright

© 2011 Micro-Star International Co., Ltd.

Price

Free
Supports
Family Sharing

With Family Sharing set up, up to six family members can use this app.