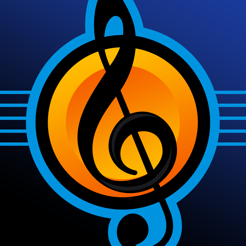 Description
Updated for Yosemite!

"This app is great. I have gone from having absolutely no knowledge in Music Theory, to doing very well in all of the categories the app offers. Thank you very much for helping me learn Theory finally and making it fun." – whoisjk

Beginner or Pro? MTP will help you learn the basics or challenge the expert. Here's how:

For Beginners:
Note Naming Games
Key Signatures
Interval Ear Training

For Pros:
Competitive Games- post your score to compete worldwide
Ear Training Chords– inversions, open voicings Ear Training Scales – Modes, Western Scales, Blues, Whole Tone, Pentatonic, etc.
Jazz Chords and Scales (optional upgrade) – Altered Dominants, extended chords

Who made this app?
Dr. Joel Clifft developed Music Theory Pro based on years of teaching music at The University of Southern California and Azusa Pacific University. His students joke, "It's like having Dr. Clifft in your pocket".

User Reviews from version 1:

"I survived my first year of music theory with this, and am still constantly using it this year as well. It is nicely customizable and easy to use. There's a lot of material is covers. I absolutely love the ear training. It has been invaluable. Looks nice, too! This is the app to buy for Music Theory class." – Whitney Huskey

"I love this app. It also has some challenging ear training exercises. I have bought a lot of music theory apps and this one is my favorite for theory" – Hadrian7

Beginners quickly become Pros
Users who are just learning music will be able to practice naming notes on the piano and on the staff. The help section includes instructional videos with graphics and audio to teach the basic concepts. As they progress they will master key signatures, intervals, scales and chords.

Sharpen your ears
The ear training section provides many challenges for the more advanced student. It takes a sharp ear to identify altered dominant chords and modal scales quickly. For jazz musicians we've included the modes from the melodic minor scale and all kinds of extended chords. There is even a tempo quiz to identify beats per minute by assigning a number to a click track.

Increase your skills by competing with others
Various exercises propel you to higher scores, which you can post to compete for top ratings. Who will be #1 in the world this month? Could be you!

Download Music Theory Pro and start becoming a better musician today!
Quiz, not Instruction
This app will quiz you on music theory knowledge that you have acquired elsewhere. It will not instruct you in the elements of music theory.
Awesome for Practicing Ear and Theory Skills
If you want to become a musical jedi, this is the app for you. There is such a wide variety of exercises and it's actually quite fun to play. I've improved my ear just in the first few minutes of playing. It's like you don't even realize you are studying music because of the gaming aspect - I just want to beat the other people's scores and I'm developing my musical ear and my music theory along the way.
No MIDI connection, you have to meticulously click on things
This APP would be so much better if it had a MIDI synch available to play with an external keyboard. Instead you have to painstakingly click on every single note in the exercises, which slows me down and, at least so my impression, inhibits my capacity to play and practice keyboard. Worth maybe $10, but not 20.
Information
Seller

Joel Clifft

Size

44.3 MB

Category

Compatibility

OS X 10.6 or later, 64-bit processor

Age Rating

4+

Copyright

© Dec2012

Price

$19.99
Supports
Family Sharing

With Family Sharing set up, up to six family members can use this app.