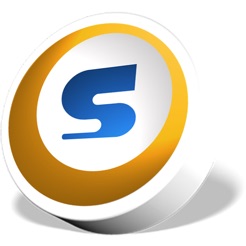 Description
Write your own novel, stage play, TV show or Hollywood blockbuster with Script It! which was created by a produced screenwriter to plan your story, organize your ideas and format your screenplay. Although designed for the formats of stage and screen it's adaptable to any kind of creative writing - from novels and essays to pitches and presentations. Script It! lets you build your story step by step and is perfect for the first time writer since it includes a screenwriting glossary, character name generator and scene by scene breakdowns of Ghost, Spider-Man and Scream.

-- Register App and get FREE Hollywood Deconstructed ebook worth $20 --

* Ebook contains 12 scene-by-scene breakdowns and analyses of successful Hollywood movies

"Script It! helps you organize your thoughts and build your story and screenplay beat by beat, making the process of writing a script less daunting and more intuitive, especially for first-timers learning the craft."
-- Professor Richard Walter
Chairman of the University of California, LA Screenwriting Program

Key Features:

* Fully integrated step-outlining and scene organization
* Industry standard script formatting with auto-pagination and auto-complete
* Script writing glossary with over 250 filmmaking terms and definitions
* Character name generator categorized by origin, gender and meaning
* Includes scene by scene story and analysis of Ghost, Spider-Man and Scream
* Scratch Pad to manage script snippets, research, character notes and plot ideas
* Keyboard shortcuts for quick editing
* Auto-convert and auto-capitalization as you type
* Import and auto-format from plain text and rich text files
* Export to plain text, rich text, html, PDF and Movie Outline 3
* Live spell checking and thesaurus
* Auto-backup and auto-save
* Unlimited undo/redo
* Multi-tabbed project panel views
* Hollywood Script Express integration for script registration and submission
* 100% cross-platform – easily exchange files between Mac and PC
* International language support
Ratings and Reviews
Great app for writers and excellent value for money!
I really like this software because it makes (what is for me) a typically disorganized process of writing a story and script, a more logical and creative one. I tried demos of the other scriptwriting apps here and also others outside of the app store (Final Draft, Movie Magic etc) and this is by far the best, and in my experience the most intuitive.

And you can definitely tell it was designed by a writer -- the Scratch Pad is a good example of this. I found the automatic script formatting features a real time-saver and in comparison to some of the other apps, it seemed that fewer key strokes were needed to set or change elements and auto-complete scene headings and character names.

The help guide (a PDF file) is well thought out and comprehensive and their website has a free support phone number although I am pleased to say I have not yet needed to use it. So far writing with Script It! has been an enjoyable experience and I commend the developers.
Best Screenwriting Software Out There For Mac - And A Good Price!
I was deciding between this and MovieWriterPro (so far the only other screenwriting software on the App Store), and I'm glad I chose this one. Not only is this one far more professional and better built and programmed, but it has great features that the other does not.

I was writing my first script in 8 years, and my first with a Mac, and this made it very easy to get back in the jist of things. The glossary of scripting terms was very convenient as was the character name generator (which used to be my least favorite part of the screenwriting process).

Not to mention, this app is very reasonably priced for a product of it's worth. I spent over $100 for a piece of Windows software that did the same things as this program.
*I know it says special introductory price, so this may change.

Overall, a great piece of software. I recommend it for all beginners and experienced screenwriters.
CPU HOG
The program is pretty slick: clean layout, easy to use, easy to learn. Unfortunately, this thing will eat your CPU for lunch. I'm working off a 2.6 Ghz/ 4 gig Ram Macbook Pro. Tracking via Activity Monitor, the CPU usage ranges from 35% whilst in standby mode, to 55% while typing/formatting. I contacted the company in Nov. 2011 and they said that they were aware of the issue and were working on it. Sleeping on it is more like it.

I would look elsewhere until they rectify this issue.
Information
Seller

Nuvotech Limited

Size

26.9 MB

Category

Compatibility

OS X 10.6.6 or later

Age Rating

Rated 12+ for the following:

Infrequent/Mild Profanity or Crude Humor

Infrequent/Mild Alcohol, Tobacco, or Drug Use or References

Copyright

© 2011 Nuvotech Limited

Price

$69.99
Supports
Family Sharing

With Family Sharing set up, up to six family members can use this app.