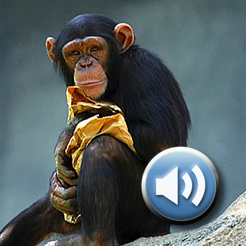 Toddler Tapping Zoo: Animal Sights and Sounds
4+
Description
Top 50 App in France, UK, Spain, Netherlands, Mexico! It has been in the top 100 for more than a year in the U.S.
===
Reviews:

"I have the new iPhone 3GS and this app is awesome – great for little ones learning animal sounds" kelbels / U.S.

"Simple, clever, nicely designed. My 2 year old loves it." FunRock. / U.S.

=========
TRY OUR NEW APP:

Color & Draw for kids: coloring book, sketch pad, artistic springboard and photo decorator

4 apps in 1. 50 amazing drawings and voice over invitations to draw and color.
============

IMPORTANT: PLEASE MAKE SURE YOUR IPHONE IS NOT IN SILENT MODE OR YOU WILL NOT BE ABLE TO HEAR THE ANIMAL SOUNDS. THANKS!

IT WORKS PERFECTLY WITH ALL IPOD TOUCHES WITH SYSTEM 3.0 and above.

"Toddler Tapping Zoo" was specifically designed with Toddlers in mind. It will expand the horizons of infants and toddlers through eye-catching images and amusing sounds of animals.

Since experts have shown that toddlers are more enthusiastic and learn more from realistic photographs than from illustrations, we have designed this app around gorgeous photographs.

Toddlers learn to distinguish sounds, associate sounds with images and fine-tune their motor skills. But most of all, they have a great time.

Read together while spending quality time or use them in an "emergency" to keep them entertained at a restaurant or check-out line.

Unlike other apps that feature more animals, our tapping zoo consists of a smaller but carefully selected list of animals. Bigger is not always better. We have made sure that both the images and sounds can be easily recognized as different by toddlers. Donkeys are very nice, but it can confusing for younger toddlers to tell them apart from horses. Tigers are beautiful, but their roar is too similar to that of the lions.
Our application uses the whole screen of the iPod/iPhone and allows for simple sequential navigation. You don't have to go back to the menu again and again.

Toddlers love repetition too. Seeing the same animals over and over helps them learn and allows they to reencounter them often, which for them is hilarious. (We know it can be frustrating as a parent, but they love it).

"Toddler Tapping Zoo" contains images and sounds of the following animals:

Dog, cat, cow, horse, pig, sheep, rooster, parrot, owl, duck, lion, elephant, monkey, bear, orca, dolphin, mouse, snake, frog, camel, hippo, squirrel, koala, eagle, bee, seal, penguin and more.

If your kid likes "Wheels on the Bus" or "Old MacDonald" app he/she will surely love our Zoo. Better than "Toddler Flashcards": we have sounds and a better interface!


Tipitap Apps
Learning fun, fun learning.

Write us at zoo@tipitap.com

==
TRY OUR OTHER APPS:

ART MEMORY MATCH

TODDLER MUSIC JUKEBOX: CLASSIC KID´S SONGS

KID'S ART PUZZLE: SLIDING SLICES

TODDLER CAR, SHIP & ROCKET: SIGHTS & SOUNDS

¡HOLA, HOLA! TODDLER FIRST SPANISH

TODDLER MAGIC COLORS WITH CHUCK

TODDLER COUNTING KITTENS: 1 TO 100.

And many more on the way!


More animals!
camel, hippo, squirrel, koala, eagle and more
New app catalogue.
New Springboard icon

Doesn't say the animal name :(
The pictures and sounds are great but there is no voice saying the animal name when it appears, a little disappointed in that....
Classic goodness!
I have shared this app with several 1 year old kids at a birthday party. It is extraordinary to see *babies* focus their attention to such a degree with this app. Their parents had never seen them concentrate so much. After showing them how to work it a couple of times, they quickly picked it up. Keep in mind, these are children who do not even speak yet! Beautiful images and animal sounds. A crowd pleaser.
Disappointing
Others have noticed similar errors that would seem easy enough to fix, but they identify a chimp as a monkey; chimps are apes. Nitpicky, sure, but I would prefer to not start our children out misinformed. What made it worse is the fact that I mentioned this to the company quite a while ago, and still no change. Given the seeming simplicity of the app (essentially a slideshow with sound) one would think the developers would take the time and effort to fix
Information
Seller

Tipitap Inc.

Size

4.3 MB

Category

Compatibility

Requires iOS 3.0 or later. Compatible with iPhone, iPad, and iPod touch.

Age Rating

4+

Copyright

© 2008 Tipitap

Price

Free
Supports
Family Sharing

With Family Sharing set up, up to six family members can use this app.