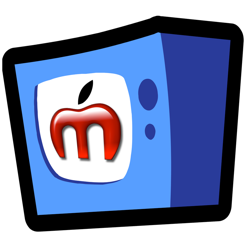 Video Guide For El Capitan
4+
Description
Learn the ins and outs of using OS X El Capitan. This app includes 21 video tutorials, more than 3 hours of video instruction. It begins by showing you the basics of the desktop and then goes into detail about using the Finder, iTunes, Safari, Mail, TextEdit, Preview and other basic apps. Lots of tips, tricks and techniques.
Each tutorial clearly presents a topic and shows you how to use El Capitan. You can move around between the tutorials and inside them using a simple video player. You can watch while trying out techniques for yourself. Presented by the host of the MacMost Now video podcast, the creator of hundreds of online video tutorials and the author of books on the Mac and iPad.
The Video Guide For El Capitan is brought to you by MacMost. MacMost.com contains hundreds of free video tutorials, but the ones in this app are unique to the app and give a deeper beginner's look at El Capitan.

Here is the complete table of contents:
1. Introduction
2. What's New In El Capitan
3. Desktop Basics
4. Finder Basics
5. Your Files
6. Using Apps
7. Working with Documents
8. Surfing the Web
9. Using Mail
10. Organizing Your Life
11. Using iTunes
12. Using Photos
13. Useful Apps
14. Working With Text
15. Communication Apps
16. Advanced Desktop Techniques
17. Advanced Finder Techniques
18. System Preferences
19. File Sharing
20. User Accounts
21. Maintaining Your Mac
22. Advanced Tips
Ratings and Reviews
Dr.
As always Gary is succinct and quite clear in his directions. He points out software shortcuts and such that I had forgotten, and many that I was unaware of. He is always practical, and doesn't try to snow his audience with jargon. I think this series of lectures/discussions are well worth the cost. Gary helps you get up to speed in a hurry. I refer back to his tutorials from time to time when I want to explore an area further, but initially was too busy to try out some maneuver. I have used a Mac since 1986, and am quite sophisticated in some aspects, and not so much in others.
Flattens the Learning Curve
I recently upgraded from an old MacBook to a new MacBook Pro and leaped over a couple of OS versions to El Capitan. Gary's Video Guide shortened and flattened the learning curvey for me considerably. I know I would have not discovered several useful new features without the guide. And it is also surprising how many "old tricks" I had forgotten until Gary's video reiterated them. The organization and sequencing of topics is natural and logical so that by the time you get to Advanced Tips, you are ready for them.
Gary is so good….
I am a seasoned Mac user, but Gary never ceases to amaze me with great little tidbits to make life easier. This is an excellent course for any Mac user, nicely paced, and comprehensive even for someone who is brand new to the OS. I liked that I could airplay it to my apple tv and try the features of El Capitan out by following along. Well done.
Information
Seller

CleverMedia, Inc.

Size

410.9 MB

Category

Compatibility

OS X 10.9 or later, 64-bit processor

Age Rating

Rated 4+

Copyright

© 2015 CleverMedia, Inc.

Price

Free
Supports
Family Sharing

With Family Sharing set up, up to six family members can use this app.