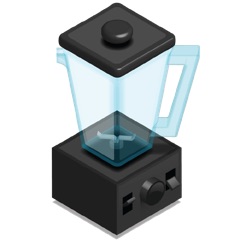 Winmail Extractor - Viewer for winmail.dat files
4+
Description
*** LIMITED TIME SALE - 60% OFF ***
Winmail Extractor can quickly view and save the important contents of "winmail" and "winmail.dat" files.

Review by Noisy Robot - 5 Stars
"This app successfully extracted a PDF from a .dat after other tools failed. It is unfortunate that such an app is even necessary, but as long as Outlook keeps sending ridiculous attachments I'll be keeping this handy."

Review by Sir Brian - 5 Stars
"After a frustrating few hours cursing Microsoft for creating this problem and Apple for failing to deal with it and a failure with another purported fix, I gritted my teeth and downloaded this Ap. It works! Disgraceful that it should be needed, but all credit to the designer. I just opened ten PDF attachments and all went well. £2.99 well spent."

• Drag and drop winmail files to open
• Easily see the contents from each icon.
• Preview all files using Quick Look
• Drag and drop any file to your desktop / folder or another application.
• Double click any file to open this file.
• Export all files via the Save Files button

SUPPORT:
If you have a problem with Winmail Extractor or a file wont work, please email support@bluespark.co.nz and we can help with any issues you have.
New "Options" menu to turn off sounds (by default sounds are on). But you can disable them as requested.
Ratings and Reviews
Looking great
It's funny that Mac users have to go to such measures to fix a problem in Outlook. For some reason it seems that one of the latest patches has reverted the outlook settings. I had previously modified the settings in my co-workers outlook to fix this problem (use standard encoding instead of Microsoft encoding) but ALL of them have had it reverted recently. Just tired of it so I tried this application. Works great, was able to extract the attachments without a problem. Worked as expected, and easier than I thought. Just the "save" button is kinda funky. Easier to just drag it off the app to the desktop.

UPDATE:
Works for many files, but for the ones that I really need, meeting notices, it just doesn't find anything in the file; thus it is mostly useless to me. :(
Ditto RMNTL
Wasted .99 that could have been spent towards one of these utilities that actually works. Sad. Only .99, but I should actually be paid to provide feedback regarding beta testing or something since it does not work.

Good luck.
Does Not Work
I just installed this app inorder to open a .dat file. I dropped the file in the blender and listened to the blending sound and then nothinng. No file showed up in the extracted files window. Just wasted $2.
Information
Seller

John Ballinger

Size

1.2 MB

Category

Compatibility

OS X 10.7 or later, 64-bit processor

Age Rating

Rated 4+

Copyright

© Bluespark 2010

Price

$0.99
Supports
Family Sharing

With Family Sharing set up, up to six family members can use this app.