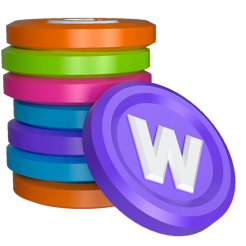 Description
Reached #1 Word Game in the US, UK, Canada and Australia!

Create words as the letters fall down and pile up on the screen. Making long words and using rare letters is a risky strategy, but will score much higher. But watch out, if the letters reach the top of the screen it's Game Over!

Designed to make the most of your Mac, WordCrasher will test your typing skills as well as your word skills to the max. Although faster typists will benefit from using the keyboard, players can also use the mouse to click on letters directly if they prefer.

Features
‣ HD graphics and animation
‣ Recognizes 5 languages - English, French, German, Italian and Spanish.
‣ Three difficulty modes, Easy, Medium and Hard to cater for all levels of skill
‣ New INSANITY mode will test even the most battle hardened of touch typists. Seeing the Game Over screen within 15 seconds should not come as a surprise. Not for the faint of heart!
‣ Realistic tactile physics
‣ 6 music tracks
‣ New sound effects
‣ Super smooth 60 frames per second animation

Press Reviews (iPhone / iPod version)
"Word puzzles meet Tetris" - TUAW.com

"One of the most well-made, entertaining, beautiful, and downright awesome word games I've ever played. 10/10" - Brickroll.com

"WordCrasher is my newest favorite word game" - iPhone Life

"WordCrasher for iPhone and iPod Touch comes highly recommended to word game enthusiasts everywhere. It is a visual delight and addictive in its play." - AppModo.com

"It's got killer graphics and animation, recognizes over 65,000 words, works for both iPhone and iPod Touch, and is 100% worth the download!" - SlapApp.com

"We have been hooked and can highly recommend it to anyone who enjoys word games." - SlideToPlay.com
New OS X Lion features: -
‣ Full-screen. Use the full-screen button or press "Control + Command + F" to toggle fullscreen mode under OS X Lion.

‣ AutoSave and Resume. Close WordCrasher at any time and resume your game right where you left it. Restart your Mac, and WordCrasher will resume straight away.

Still using OS X Snow Leopard? That's OK, WordCrasher is still fully Snow Leopard compatible.


Ratings and Reviews
Lady Dila
Love this game. It is addicting. Have had no technical problems with it, which is an absolute must, to get a 5 star rating. Great way to pass the time while you are waiting in line. This a simple game that gets harder as it goes. Also feel it is a better way for kids to spend their time than shooting at things. At least this way they practice spelling. I'm not saying all shooting and fighting games are bad, I just like this kind a lot better. Also like the music because it lets you know when you are about to time out. Keep more like this coming.
great - but why you change the logo! O_o
Very addicting app, especially after you first purchase it. The fever does, thankfully, wear off a bit over time, however the game still has a lot of replay value as a fun time-waster. I would recommend it, decently priced and very fun. If you like any kind of word game, you'll love this. My only issue is that they changed the icon. Call me a creature of habit but I liked the "W" logo and this "stacked chips" thing just isn't working for me. =P
Great fun, teases the brain, yet low time-commitment
I love this game for the way it teases my mind and makes me think.

My one complaint is the dictionary. I essentially have to memorize which legitimate words it doesn't take so I don't get stuck in a critical situation trying to type "zen" or another unapproved word. i wish I had the option to choose between dictionaries like I do with other Scrabble type games. I will say the dictionary issue is an issue with other word games too.

Overall, this game works my mind while providing solid entertainment value.
Information
Seller

WONDERFUL LASERS Inc.

Size

43 MB

Category

Compatibility

OS X 10.6.5 or later

Age Rating

Rated 4+

Copyright

© 2011 Kevin Ng

Price

$4.99
Supports
Family Sharing

With Family Sharing set up, up to six family members can use this app.