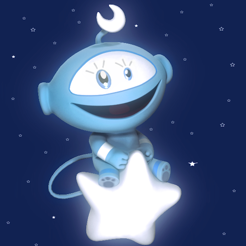 Zangoole
4+
Free
Offers In-App Purchases
Description
THIS APP IS IN PERSIAN. Zangoole is a complete Persian application for kids. Using this free app you can purchase audio songs and stories from the largest collection of children's Persian audio store.
With this app you no longer need to worry about a bed time story.
The stories and songs are interesting and morally sound while at the same time help in improving your child's Persian skills.

Features:
★ Easy to use and simple User-Interface designed with kids in mind.
★ 2 free songs and 2 free stories, so you can get a general understanding of the quality and style of other items in the shop.
★ Background audio playback
★ We plan on releasing new songs and stories onto the shop every month.

Zangoole was a collaboration between Turned on Digital and Ariaman Yar. Contact us via hello@turnedondigital.com.

★★★★★★★★★★★★★★★★★★★★★★★★★★★★★

زنگوله یک نرم افزار کامل برای کودکان فارسی زبان است. این نرم افزار رایگان بوده و شما را قادر می‌سازد که به بزرگترین مجموعه‌ی ترانه‌ها و داستان های صوتی برای کودکان دسترسی داشته و آنها را خریداری نمایید. برنامه علاوه بر یک مجموعه از ترانه‌ها و داستان‌های آموزنده، دارای ظاهری شکیل و ساده برای کودکان است تا به راحتی به کار با آن بپردازند. ما برآنیم که هر ماه داستان‌ها و شعرهای جدیدی را به این مجموعه اضافه کنیم. با وجود این نرم افزار، دیگر نگران داستان‌های شب برای کودکان خود نباشید. این ترانه‌ها و داستان‌ها از طرفی حاوی مطالب جالب و آموزنده بوده، و از طرفی دیگر باعث تقویت توانایی ذهنی کودکان شما در زبان فارسی می‌شود.

ویژگی‌ها :
★ ظاهری ساده و مناسب برای کودکان
★ حاوی ۲ ترانه و ۲ داستان رایگان
★ پخش صوت در پس زمینه
★ قابلیت خرید دهها ترانه و داستان جدید از فروشگاه

‫تولید زنگوله با همکاری دو شرکت Turned on Digital و آریامان یار میسر شده است. منتظر نظرات سازنده‌ی شما هستیم.
Fixed problems with the audio player and store.
Ghessegoo
Even I enjoy the stories, I find it surprising that the stories are narrated by professional voice actors, their familiar voices bring back memories.
Daastan
Great application for kids and adults. I really like stories and musics.
Information
Seller

Turned On Ventures Limited

Size

23.6 MB

Category

Compatibility

Requires iOS 4.0 or later. Compatible with iPhone, iPad, and iPod touch.

Age Rating

4+

Copyright

© 2011 Turned on Digital

Price

Free

In-App Purchases

Khargooshaa Poem

$0.99

Aroosak Poem

$0.99

Baadkonak Poem

$0.99
Supports
Family Sharing

With Family Sharing set up, up to six family members can use this app.